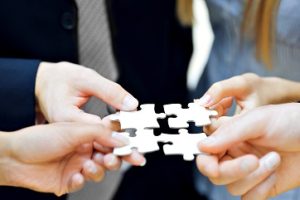 The sheer thought of transitioning into a sober living environment can be exciting! You'll experience more freedom, have new resources made available to you, more opportunities and will create more contacts. It can be a wonderful thing to think about. It takes time though to build a life of sober living, one that will stick with you. It is a commitment.
When you have made the choice to move into a sober living home, and with the help of your treatment team, you will be provided a listing of homes that fit your individual situation. Some homes are in a network of treatment facilities and are therefore partnered up with in-patient centers. You may opt for an out-of-network home however, one that is close to your family, for example, or far away from friends or influences. You must consider what is best for your sobriety. Will you be comfortable? Will you have a network of people available that support your sobriety? Don't be afraid to ask these and other decision-making questions to your home before choosing.
Making Sober Living A Habit
Consider looking at the rules and regulations you will be expected to follow as a template that you can follow for the rest of your life. According to the Journal of Psychoactive Drugs, arrest rates were approximately 42% at enrollment and dropped to 22% at the six-month mark. This is proof that a change in life structure can greatly help people in recovery.
Remain Focused
Relapses happen for a variety of reasons, due to both internal and external factors. Remember why you are choosing sober living and what you want to accomplish. Keeping your goals at the forefront of your mind will help you work the program effectively and will set you up well in the long run.
A Sober Life Can Be Yours
A life of sobriety can be better than you ever thought possible. It can be yours! Start your sober living at The Anthony House. Part of our mission is to find the right fit for your recovery. We provide you the necessary tools for structured living so you can return to a normal life. At The Anthony House, you will learn to use the tools that you are taught in treatment and meetings to build a foundation for a healthy, sober, and clean lifestyle. Contact us today to schedule your tour! We can be reached by phone at 651-334-2395.