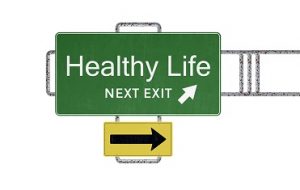 The path to becoming sober can be difficult. The Anthony House, a sober living community located in Maplewood, Minnesota, is committed to helping men regain a higher quality of life through sobriety. Sobriety can be achieved only when an individual is committed to being honest with himself. Our staff is committed to working with our guests with honesty as the starting point. We start our honest journey together by letting you know that becoming sober can be very difficult.
It is important for you to know that we believe our facility is different from other facilities that help people achieve sobriety in at least two ways. The first is that we do not force our residents to leave after reaching their maximum number of days. We believe that the time it takes for one resident to feel ready to re-enter their world with their sobriety intact can be different from another resident. We allow our residents to go at their own pace and create a path forward and timeline that works for them.
Taking Personal Responsibility For Your Addiction
The other aspect we focus on that is different from many, if not all, other similar facilities, is our focus on taking personal responsibility. First, we convey that taking personal responsibility for your actions is different than simply accepting blame. Taking personal responsibility means that you have to do the hard work to understand what led to the actions that had a negative impact on you and the people closest to you. For many people, that means diving deep into childhood trauma and other circumstances that culminated in actions in adulthood that did harm to relationships. Taking responsibility means approaching those who have been affected by your actions with real humility, which can sometimes mean having to accept that those who have been hurt by your actions cannot or will not forgive you. Recognizing that people you have hurt do not owe you their forgiveness can be extremely painful to accept. But, if you are committed to regaining your sobriety, it will be necessary to accept the limitations placed on you by some of the people who have been affected by your addiction.
Sober Living Community in Maplewood MN
Understanding what led you to rely on the substance or substances that wreaked so much havoc in your life is a base level point of realization for our residents. Gaining greater understanding about how your addiction developed is not a matter of weighing you down with blame, but instead is a way of honestly reconciling how it developed and what can be done to regain a higher quality of life. If you would like to schedule a tour or get more information about our facility, call us at 651-334-2395.