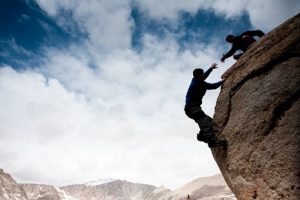 What every single person who struggles with addiction has in common with others who struggle with addiction is addiction. The stories of people become addicted are highly individualized. Sure, they can be categorized and generalized as a result of hanging with the wrong crowd, becoming dependent on a pain reliever following surgery, being predisposed to dependence, drinking socially and gradually becoming more reliant, simply enjoying the feelings associated with altered consciousness, etc. However, within those broad categories, every individual's experience is different. This is exactly The Anthony House's guiding principles are based on respect for the uniqueness of each person's experience and the importance of community support.
Sober Living Community In Minnesota
By working to understand the unique circumstances that led to your addiction, the other residents of The Anthony House have a greater chance of understanding their own circumstances. That greater sense of understanding allows us to compare and contrast our own experiences, leading to deeper insights, which can lead to better choices, different actions, and taking greater responsibility. By emphasizing such things as taking responsibility for our own actions, we can avoid the immediate gratification that sometimes comes with negative judgment in favor of the harder work required of gaining real understanding. To truly understand another person's experience is to empathize, which comes from root words meaning 'to feel with.
The Anthony House works to help our residents fight against the temptations of negative thinking by taking positive responsibility. Addiction, as our residents know, does not have value beyond the immediate feeling that results from using substances. In other words, the high that comes from using a substance may provide a very short-term satisfaction, but this is quickly replaced by the realities that are connected to every other part of our lives.
Addiction Is simply Not compatible With Healthy Living.
Work Through Your Addiction With Honesty, Personal Responsibility And Support
So, The Anthony House helps our residents reframe their thinking in more positive ways, based in honesty and responsibility. An honest examination of what led to one's addiction and an honest look at the temptations that remain, create accountability that was not present before. People who come to The Anthony House often arrive feeling reluctant or perhaps even fearful. Honesty and personal responsibility are true opponents to the comforts of addiction. Your fears and inhibitions can be quickly replaced when new residents discover that every other resident is ready to provide support and understanding of their unique journey out of addiction and toward sobriety. Call us at 651-334-2395 to learn more about our sober living community.