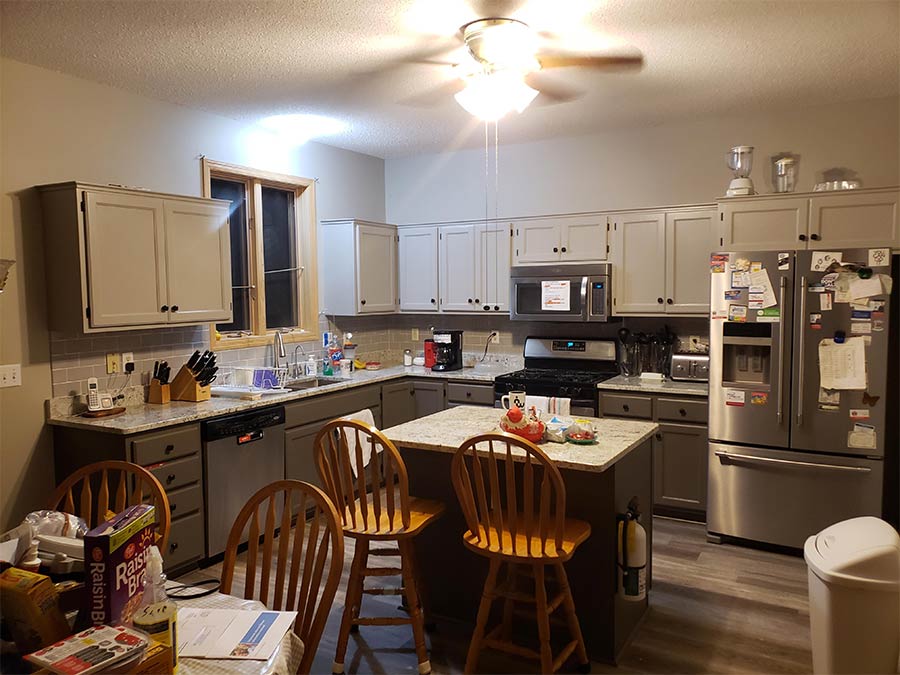 At the Anthony House, we are not just a house in MN that allows you to live here and hopefully stay sober. We aren't interested in collecting your rent and moving on. We are a supportive community that actively engages you to build your own sober living community with relationships that can last a lifetime. Through a supportive, like-minded atmosphere, The Anthony House is here to help you learn to really live a fulfilled life drug and alcohol free.
Sober Living Community Applying Sobriety Lessons to Daily Life
Fresh out of rehab and getting back into the community can be both intimidating and overwhelming. Being welcomed into a space like our sober living community will offer you support from those who have been in your shoes before. Living sober is a journey, not a destination. The Anthony House helps you take what you've learned in your treatment and apply it to your daily life. We encourage our residents to build relationships with each other, helping one another stay accountable and progress in each other's long-term sobriety goals. Creating those strong bonds opens the floor for true, honest communication that everyone can relate to. With like-minded individuals going through the same struggles as you, building each other up and reinforcing the need for community helps to keep us all accountable.
Attending Meetings & Community Outreach
When you are a resident of The Anthony House, you are expected to continue your AA/DA/NA meetings. Participating in meetings helps keep you on the right track for recovery. Having a sponsor and being a sponsor is another expectation that keeps you accountable. By understanding your responsibilities, sober living and sober friends become your new habit. Additionally, being involved in the local community allows for growth in both your sobriety and also in your spirituality. Reaching out and helping others within your community helps to gain perspective and builds a strong foundation for a healthy way of living.
When you come into The Anthony House, you aren't choosing just any old sober house. You are choosing a home that is filled with support and community. You are choosing a safe space to learn how to live a sober and clean life outside of rehab and into the real world. You are choosing to be a part of helping others maintain a sober living area while also helping yourself. You are choosing to take responsibility for your own actions and learning how to really make a difference in yourself and your community. For more information about The Anthony House and our sober living community in Minnesota, give us a call today. Contact us today at 651-334-2395 to learn more.