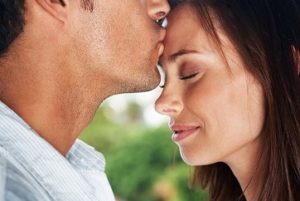 As Father's Day nears, it is time to celebrate fatherhood and its profound effects on families. At The Anthony House – a sober living home specifically tailored towards men – we recognize the significance of living an alcohol-free lifestyle while fulfilling fatherly responsibilities. Let's celebrate what it means to be sober fathers by looking at some key benefits of sobriety on this rewarding journey and consider some practical steps on how to navigate it together on Father's Day 2023.
Prioritize sobriety: The key to becoming a sober father is prioritizing sobriety above all else. By staying substance-free, you provide your children with an environment in which they can thrive – as well as benefit yourself immensely as it impacts on both their emotional well-being and development.
Build your support system: Fatherhood and recovery should never be faced alone. Surround yourself with family, friends, and other sober individuals as part of a strong support system to ease the journey to sobriety. At The Anthony House, our community offers like-minded sober individuals that understand both its challenges and triumphs and provides encouragement, accountability, and a sense of belonging. They do this by engaging with fellow sober individuals who provide great comfort during this challenging journey.
Engaging in open communication: A key aspect of being a sober father involves engaging in open and honest communication with your children. Be open about your journey of recovery, emphasizing its positive effects as well as its importance. Encourage their expression of thoughts and emotions freely within this safe space – creating the basis of an unbreakable parent-child bond founded upon trust and understanding.
Practicing self-care: Self-care plays an integral part in staying sober and being an effective father. Make time for you — physically, emotionally, and mentally — by engaging in activities that bring you pleasure or help relax you, such as exercising, reading books or magazines, engaging in hobbies, or practicing mindfulness. By prioritizing your wellbeing as a key priority for being an excellent father.
Leading by example: Children learn by imitating their parents' actions. You have an excellent opportunity to be an example for your children by leading with integrity and responsibility in your daily life, showing them the value of healthy decisions while taking good care of oneself. Leading by Example will enable them to make positive choices themselves!
Father's Day is an occasion to acknowledge and celebrate all fathers who have embraced sobriety, providing love, guidance, and support to their families through sober living. At The Anthony House, we applaud those fathers who have committed themselves to sobriety while remaining available as loving guides for their families. Prioritize sobriety while cultivating strong support networks and practicing open communication. Engage in self-care practices as a leader by example to navigate this rewarding journey of sober parenting successfully – creating lasting memories while creating lasting legacies of love strength and sobriety for future generations of sober living fatherhood! Happy Father's Day from The Anthony House!