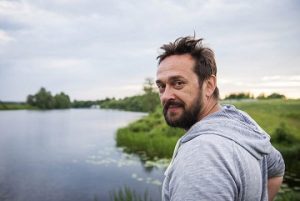 Recovery from addiction is a journey that requires a nurturing and supportive environment. The Anthony House, a distinguished institution in Minnesota, offers a selection of four unique sober transitional houses in the St Paul area: Anthony House, Jake's Place, Michael's Place, and Colin's Place. Each house is thoughtfully designed to provide individuals with tailored programs, supportive communities, and the tools necessary to embark on a transformative path to sobriety. In this blog post, we will explore the distinctive features and benefits of each house within The Anthony House's portfolio.
Anthony House: A foundation of brotherhood and growth
As the flagship residence of The Anthony House, Anthony House stands as a beacon of hope and support for individuals seeking recovery. This house fosters a strong sense of brotherhood, creating an environment where men can share their experiences, challenges, and victories. The residents benefit from a structured living arrangement that promotes personal growth, accountability, and camaraderie. Anthony House offers comprehensive services such as counseling, life skills development, relapse prevention strategies, and employment assistance, providing residents with the necessary tools to rebuild their lives.
Jake's Place: Rediscovering purpose and passion
Jake's Place is a unique sober-living home within The Anthony House, catering to men who are eager to reignite their passion for life after addiction. This residence offers specialized programs that help individuals identify their talents, interests, and goals. Through vocational training, educational opportunities, and career development support, Jake's Place empowers residents to rediscover their purpose and build a solid foundation for a fulfilling, substance-free future. The house encourages personal growth, self-discovery, and the pursuit of newfound passions.
Michael's Place: Nurturing holistic healing
Michael's Place embodies a holistic approach to recovery, focusing on healing the mind, body, and spirit. This residence offers evidence-based therapies, wellness programs, and mindfulness practices to support men on their journey to well-being. From fitness activities to meditation sessions, Michael's Place provides residents with the tools they need to cultivate self-care, manage stress, and develop a balanced lifestyle. By nurturing all aspects of an individual's well-being, Michael's Place lays the foundation for sustained sobriety and holistic transformation.
Colin's Place: A community of support and accountability
Colin's Place offers a supportive community where men can form deep connections and develop a sense of accountability. Residents engage in group therapy sessions, community activities, and shared responsibilities, fostering a strong sense of brotherhood and camaraderie. Colin's Place encourages healthy communication, personal development, and the establishment of lifelong friendships. The house provides a nurturing environment where residents can rely on each other for encouragement, understanding, and mutual growth.
The Anthony House's four unique houses—Anthony House, Jake's Place, Michael's Place, and Colin's Place—stand as beacons of hope for individuals seeking recovery from addiction. These residences offer tailored programs, supportive communities, and the necessary tools to embark on a transformative path to sobriety. Whether it's the sense of brotherhood, the pursuit of passions, holistic healing, or the power of community, The Anthony House provides the resources and support needed to rebuild lives and embrace a future filled with hope and sobriety. If you or a loved one is seeking a home for transformation, consider The Anthony House as a guiding light on the journey to a fulfilling and substance-free life. Together, we can build a brighter future.