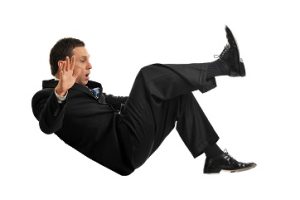 Life does not always move forward according to our plans and expectations. That idea is especially true for people with an addiction. Virtually no one starts out in life predicting that addiction is in their future, and yet it still happens to millions upon millions of us. Addiction disrupts not only the expectations we create for ourselves early in life, but it also disrupts our day to day function and overall quality of life. Fortunately, services like the Anthony House are in place to help us regain the quality of life we deserve.
Addiction Treatment In A Supportive Sober Living Community
Being addicted to a substance–whether an illicit drug or alcohol–is like being in debt to someone who leaves you with next to no money to get by on. You have to pay off your exorbitant installment before you can even begin to think about taking care of your own needs. Addiction, however, is even more severe and often all encompassing. It can leave you with no money and no time to do anything for yourself that would be healthy or enriching. Addiction can hurt those you love. The Anthony House, however, is designed to allow you to call a timeout on those processes so that you can find some relief.
Men who spend time with us at the Anthony House are given a reprieve from the constant onslaught of their addictions. The time they spend with other men who are in similar situations provides a sense of automatic understanding and access to other people's personal experiences and insights, which in turn allow for a greater sense of understanding of one's own addiction. Men who come to the Anthony House ideally have a desire to address the various factors that led to their becoming addicted, as well as the practical factors of helping them overcome their addictions. That, of course, is easier said than done.
Find Support To Help You With Addiction
The Anthony House is organized around the principles of personal responsibility and honesty. Being in the presence of other men who are committed to those principles encourages the kind of awareness of self that leads to understanding, which in turn leads to regaining sobriety. It can be extremely hard work, but if you commit to doing the work, you will very likely make the progress you deserve to make. The progress you make for yourself can then be redirected as help for new arrivals. When that happens, you have made your experience count for something positive, which further deepens your own recovery.
If you are ready to regain your sobriety, call us at 651-334-2395 to learn more about our Minnesota sober living communities for men.